Quality Information for Successful Printing
The Quality Information for Successful Printing (QUISP) II tool is a mature and configurable operational quality tool and general project information portal used to collect print quality attribute and production data.
The tool functions on a local laptop and transmits data to an Internet web portal, which provides management with near real-time data summaries and alerts. The tool provides assurances of product and project quality quickly and efficiently.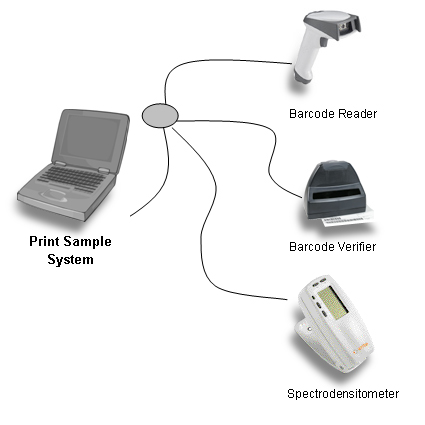 The QUISP II tool is comprised of two parts, Print Sample and an Internet-based Web Portal.
The Print Sample tool is used to collect on site QC data via a local PC or laptop and integrated quality control devices, such as a spectrodensitometer, barcode verifier, and barcode imager. These devices enable the ability to evaluate color, density, and various barcode symbologies against industry and user-defined quality standards. The application provides instant QC results and pushes data to an Internet-based Web Portal via Web Services.
The Web Portal provides web-based management of QC data, contract administration and production information, analysis and review of QC results, and allows immediate access to the system from around the world.